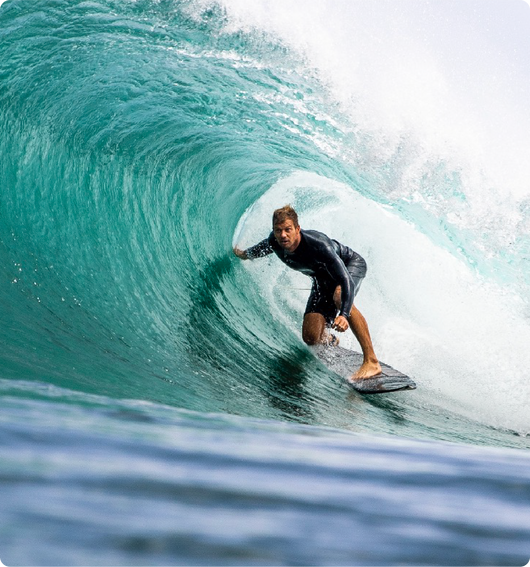 Nick Stolz
Co-Founder
Born in New Jersey, Nick grew up surfing the Jersey Shore around the beaches of Belmar and Long Beach Island. "I laugh remembering my friends and I huddled around the TV watching the Weather Channel to see when the next Hurricane Swell was on its way," Nick recalls. "Surf reports didn't exist, so it was a waiting and watching game."

Graduating from the University of Hawaii at Manoa with a Finance degree, Nick became a Certified Financial Planner in Honolulu and later in Los Angeles at Fidelity Investments Century City. Ten years later, he left finance to become an entrepreneur in real estate and startups. This move led to him launching a successful partnership with the World Surf League and Airbnb Experiences. Nick's long term experience in finance and insurance coupled with his love of surfing, led to Surfcare. "I was on a 6-month trip to Indonesia when I had my 'aha' moment," says Nick. "I showed up to the tiny Island of Sipura in the Mentawais with a brand-new quiver of boards. Within a couple weeks, however, I broke every single one of them surfing HT's and waves on neighboring islands. That's when I decided to make Surfcare a reality."

Four years later, Surfcare is now helping many surfers surf care-free. After traveling and living around the world in places like San Sebastian, Rio de Janeiro, and Bali, Nick now lives on the North Shore of Oahu.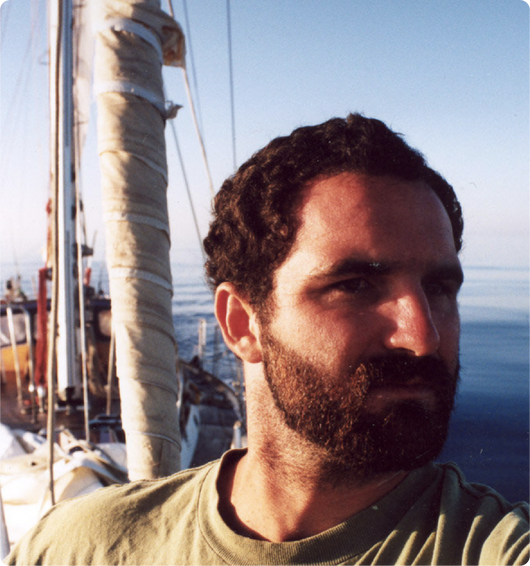 Rhett McNulty
Co-Founder
Rhett grew up along the coast of California, exploring all the beaches and ocean the coastline had to offer. Over time, Rhett has built a comfort for uncomfortable situations enabling him to take more calculated risks in the sea; surfing, free diving and open ocean sailing. Outside of the water, Rhett holds a B.A. from the University of Miami and brings 20 years of startup experience that helped to launch industry leading businesses like: Shopping.com and Shopit.com.

Beyond work, but still in the water, Rhett is passionate about his role as Co-founder of OceansGlobal.org, a provider of water-based therapy for those recovering from substance abuse.
At Surfcare, Rhett applies proven tactics and new approaches to ensure an easy to adopt user-experience that will benefit both the retail surf shops and the surfer.

Surfcare allows Rhett to blend his life experiences, bringing a mix of ocean, startups and risk mitigation into one.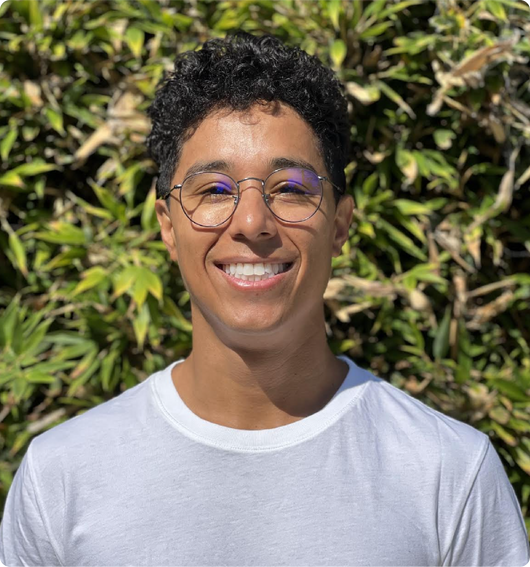 Dana Valdez
Customer Success Manager
Dana was born in San Diego and grew up in Imperial Beach, where his passion for surfing and connection with the ocean was fostered by his beachside upbringing. He grew up working at the local surf shop, The Surf Hut, where he first dipped his toes in the surf industry."The Surf Hut was the only shop in town and it was a dream to be surrounded by beautiful surfboards and talk surf all day with people," Dana says.

This surf-stoked kid soon turned his sights to Hawai'i, where he attended the University of Hawai'i at Manoa and lived for seven years on Oahu. During this time, Dana entered the hospitality industry and helped launch the flagship property of The Edition brand of Marriott Hotels, where he learned key lessons from top figures in the hospitality and customer service industries.

Upon his return to Southern California, Dana returned to the surf industry in the form of being a contributing editor at Surfing Magazine (RIP), where he translated his surf travels, love for the ocean and infectious humour into print for the enjoyment of Surfing magazines readership. Dana's goal as the Customer Success Manager for Surfcare is to share his knowledge and experience of the ocean and outdoors with others, wherever they are with their own experience. Dana wants to help Surfcare's customers with a seamless experience, so that they can get back out in the water and not have to worry about the details.
Sean Ferreira
National Growth Manager
With more than a decade of experience in action sports, Sean Ferreira serves as President of Conch Agency, a South Florida based sales group representing innovative brands across the industry.

Working with a curated collection of companies, Sean uses authentic storytelling and collaborative sales efforts to connect brands with new customers and grow meaningful relationships. As a Florida local, Sean grew up near the ocean and spends his free time sharing waves with his wife and two-year old daughter.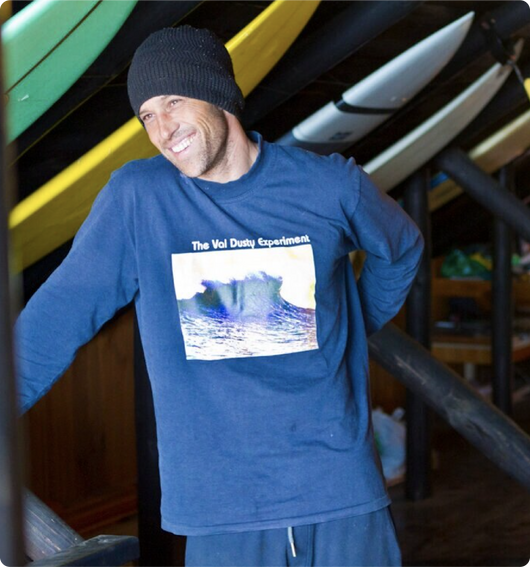 Jesse Faen
National Growth Manager
Jesse has three decades of surf industry experience and international relationships. Born in Australia, he is a constant world traveler with houses on three continents.

Growing up as a competitive surfer Jesse quickly morphed into editing Waves magazine in Australia at the young age of 20 and by 22, he was editing Surfing magazine in the United States. This led to being the surfer's representative on the Association of Surfing Professionals (ASP) tour in 1998, then media director for the next 6 years, attending all major events around the globe for 7 consecutive years, and still regularly attends events/industry gatherings. During this time he also contributed to most international surfing publications, as well as online sites, multiple video, Film and TV productions.
In 2005, Jesse launched the Australian surf lifestyle brand Insight, in Los Angeles, serving as CEO and then President for 6 years. He then worked in marketing for Peligroso Tequila, and as VP of Marketing for Quiksilver's lifestyle brand, VSTR, as they both launched.

Always on the move, Jesse then took a year off to move to Chile for a sabbatical. During this time and into the future, he served on the Surf Industry Manufacturers Association (SIMA) and Life Rolls On (LRO) foundation, plus volunteered with Waves For Water (W4W) in Haiti and the Dominican Republic.
After a little break, Jesse continued to expand his Surf Industry experience. From 2013-15, Jesse did website commentary for the World Surf League (WSL) on multiple events in Brazil. He worked with Global Surf Industries (GSI) in 2016 as their marketing communications manager. In 2017, was Magicseaweed's Americas Brand manager as well as Billabong's Iggy Pop collaboration shoot Producer. 2018-19 he was in charge of Brand Marketing and social media at Puro Surf Hotel and Performance Academy, El Salvador. During this time he was West Coast Ambassador and Sales Associate for Lift Foils, a brand that has exploded in the last few years. This led to his newfound love of Foilboarding.

In recent history, he has become Sales Manager for The Surfboard Agency, namely MF Softboards, Aloha & Element brands.